If you are looking for a reason to exfoliate your skin, then the downpour is  reason enough. During monsoon, our skin takes the worst hit and can experience a lot of breakouts, acnes, dryness and become dull. Though most of us are very particular about cleansing, toning and moisturising, but our skin requires a little extra care during this season. Enter exfoliation to your rescue. Exfoliation is the best way to keep your skin healthy, radiant and glowing.
Exfoliation removes the dead skin on your skin's surface which in turn eliminates blocked pores, sun damaged, discoloured and dry skin. Proper exfoliation removes the barrier of dead skin cells clogging the skin and uncovers fresh new cells below. This opens the way for moisturizing products to penetrate more deeply into the skin, which makes them more effective. In short, exfoliating from head to toe is one of the easiest way to achieve a fresh and healthy skin.
Importance of exfoliation:
Exfoliate breakouts and open clogged pores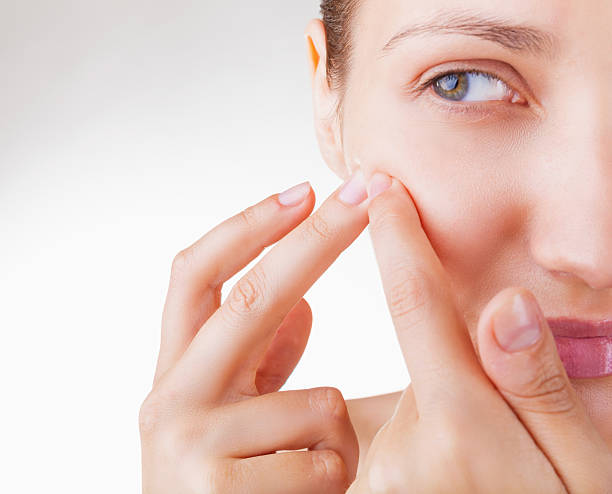 As dead cell debris builds, the skin produces excess follicle oils which leads to acne, blackheads and blemishes. By decongesting your pores through exfoliation, you not only make your skin breath openly but also encourage the formation of new skin cells.
For pigmentation and improved skin texture
The brown spots that develop due to age, pregnancy, hormonal changes or due to genetics are not that you can conceal with makeup everytime. To have even skin tone without blemishes or pigmentation, exfoliating dead cells can renew your skin and change your complexion from dull and dry to bright and vibrant.
Remove the sign of ageing
The skin's natural exfoliation process slows down with age, resulting in an assembly of dead cells. Exfoliation is the perfect remedy to brighten and lighten age and sun spots. As it tricks the moisturizing products to sink deeply into your skin and slough off the dead skin, and the luster and shine of your skin is restored.
For dry skin
To compensate for your dry skin, adding layers of serums and moisturisers is not gonna help, as these layers don't hydrate your skin from within. It is always better to exfoliate your dead and dry cells away and then moisturise your new skin cells, which will make your skin smoother and softer.
The best type of exfoliation depends on your complexion and the health and sensitivity of your skin. If you have extremely sensitive skin or severe acne, you would want to choose an exfoliating product and method carefully. Like you can use Peppermint Exfol Gel to go away with your black heads & white heads. It's always better to consult a professional esthetician who can help you choose the method most appropriate for you. You can also  use manual exfoliation on a regular basis (once a week) and reserve chemical exfoliation for more intermittent use. Also a lot of intregients from your kitchen can be your tools to exfoliate, as natural ingredients that  "digest" your dead skin cell (ground nuts, grains, and flours) are effective, safe and have no side effects.
Many women, though take a lot of care of their face, but forget about everything below their neck. We need to understand that our entire body needs cleansing and we should exfoliate over all.
The bottom line is while regular skin cleansing is clearly beneficial, exfoliating on a regular basis can improve the results of your skin care routine and is your skin's solution to smoother future.
To know more about exfoliation, reach out to me on Facebook, Instagram & Twitter and i shall be happy to help you!